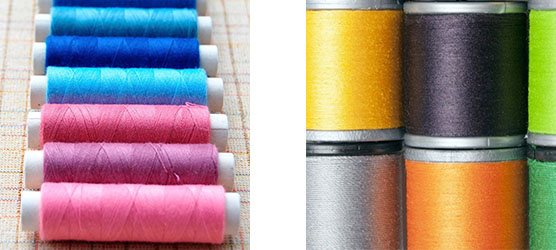 THP is specially designed hydro extractor for packages meets the always major needs in yarn package dye houses.
THP is designed with double and automatic interchangeable carriers for packages which is controlled by advanced PLC controller and imposes a constant and regular production rate according to the type of yarn. While two carries for packages is inside the hydro extractor, the second two to be carried out by the operator, in an easy way, all the unloading and loading of packages, thus preparing the machine for a successive production cycle.
Product Features:
1, The driving motor is controlled by inverter with its separate factors adjustable and braking adaptable according to the load. All mechanical braking system are eliminated and therefore excluding eventual maintenance works.

2, The machine lifting and whirligig system adopts the hydraulic control for automatic orientation with precise safety.
3.The rotating basket is equipped with housings for the accommodation of packages during hydro extraction while the spindles of the package carrier are adopted according the needs of the client. And the speed of hydro extractor can be adjusted.
4, Thus assure a mild treatment to the yarn and avoids the deformation of packages further to breakage of the internal tubes.
5, The inner basket and the body of machine are constructed in high quality stainless steel for long serve time.
6, Approximate Hydration Rate:Cotton 40-53%, TC 15-20%, Wool25%.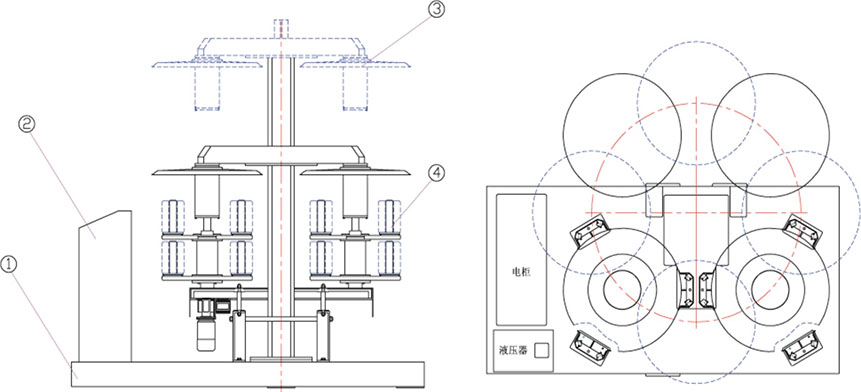 1, Base Electrical 2, Cabinet 3, Lifting Basket 4, Carrier