MWP suitable for cotton,cotton/man-made fiber blends,man-made fibers pre-treatment,dyeing and after-treatment of fabric in rope form,either tubular or open width,both in Atmospheric and High temperature according to procrss.
Type of Fabrics:Woven and Knitted
Capacity:10kg/tube~150kg/tube for single tube machine and from 20kgs/batch~300kgs for multi tube.
Since low liquor ratrio(below 1:4) bulk production becomes more and more popular in dyeing house,sample dyeing in the same Liquor ratio is necessary to obtain the accurate recipe,MINI WINBOX had applied all advanced even-flow dyeing machine design to fulfill the Low LR(1:4) sampling requirement.
TECHNICAL DATA
Liquor Ratio: 1:4-6
Max. speed: 150M/Min
Designed Temp: 140℃
Designed Pressure: 3.5Mbar
Heating Rate: 25℃-98℃,average 5℃ / min
Cooling Rate: 130℃-85℃,average 2.5℃ / min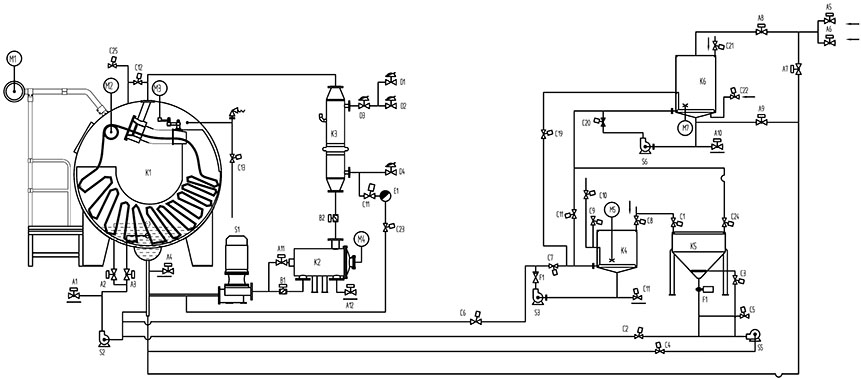 K1, Main Kier K2, Filter K3, Heat Exchanger K4, Dosing Tank K5, Salt Dosing Tank K6, Storage Tank
S1, Main Pump S2, Circulation Pump S3, Dosing Pump S5, Salt Dosing Pump S6, STK Dosing Pump