1. Product introduction
1-CLOTH INLET
1.1-Short controlled fabric guidance for optimum feeding of even extremely delicate knitted fabrics. Uniform pinning by twodriven draw rollers in the infeed unit.Infeed track lengths Up to 6 meters to take auxiliary equipment;e.g.,selvedgegumming device,steaming unit etc.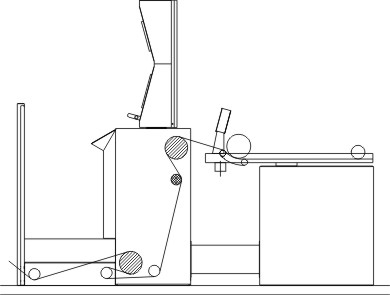 For woven: 2 guide rollers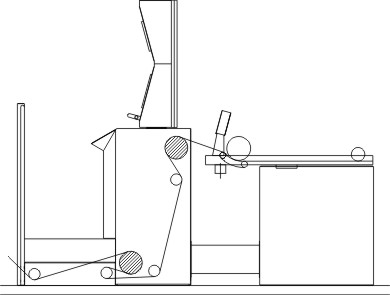 For knits:1 correction roller and 1 scroll roller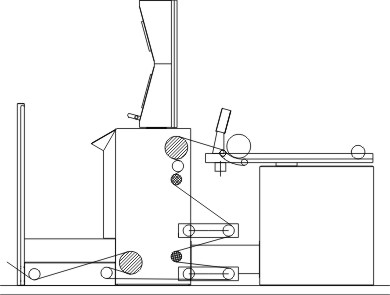 For knits:2 correction rollers and 2 scroll rollers


1.2- Stable Positive Tension control for fabric loading.
1. 3- Precision Centering device.


2-FINISHING PADDER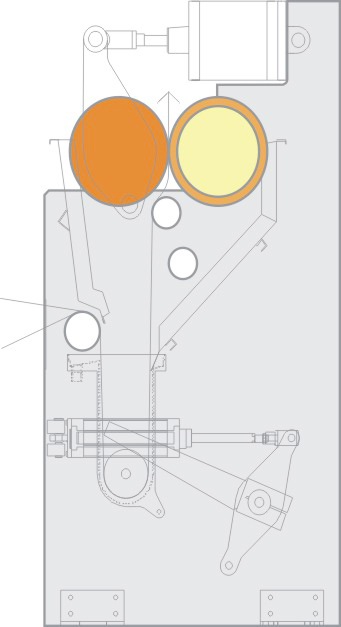 2.1-Padder Standard
Two bowl pad mangle, suitable for finishing and dehydration processes. One squeeze roller is a cylindrical and solid core roller, The other is designed as a solid core pressure roller with a crown to apply uniform pressure.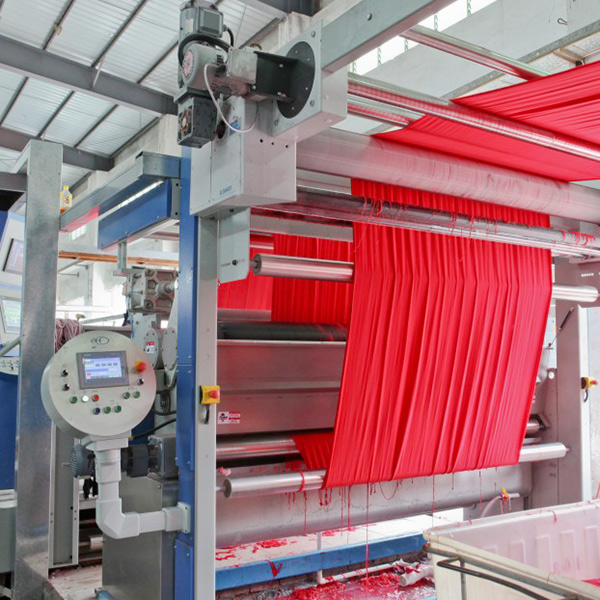 2.2-On padders with automatic quick cleaning, the trough is supplied with a system for quick draining and quick cleaning.
3-PINNING ON,OVERFEED AREA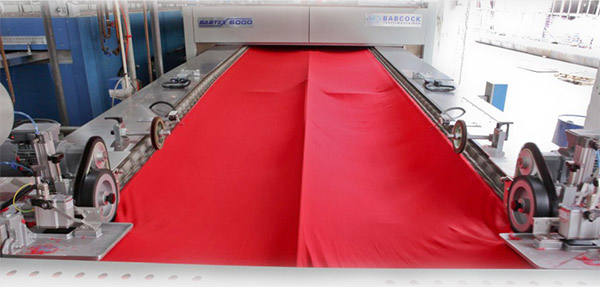 3.1-Large overfeed pinning adjustment range(-10%to+60%) to accommodate the various amounts of shrinkage encountered for different fabrics.
The selvedge tension can be set separately for the left-hand and right-hand sides control.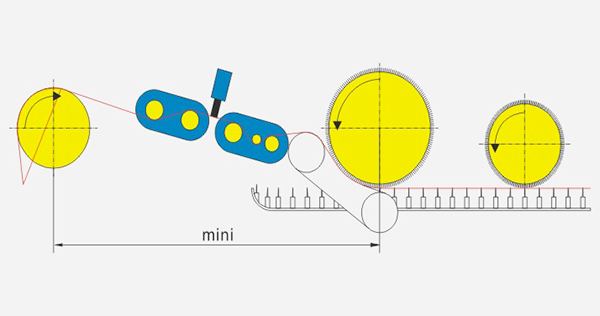 3.2-Fabric Run:Overfeed during fabric pinning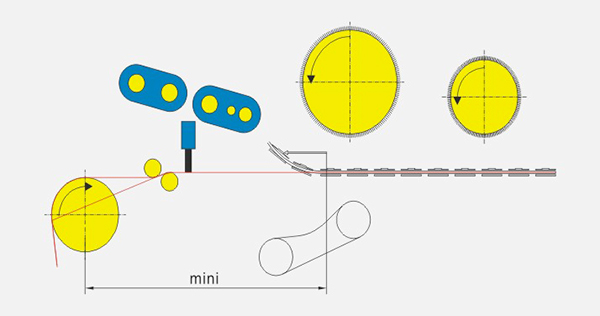 3.2-Fabric Run:Clip operation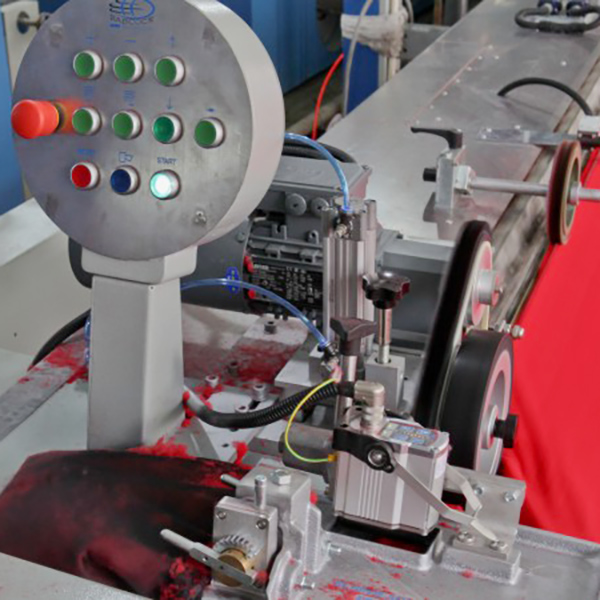 3.3-Stable Chain Pinning on System


4-TREATMENT CHAMBER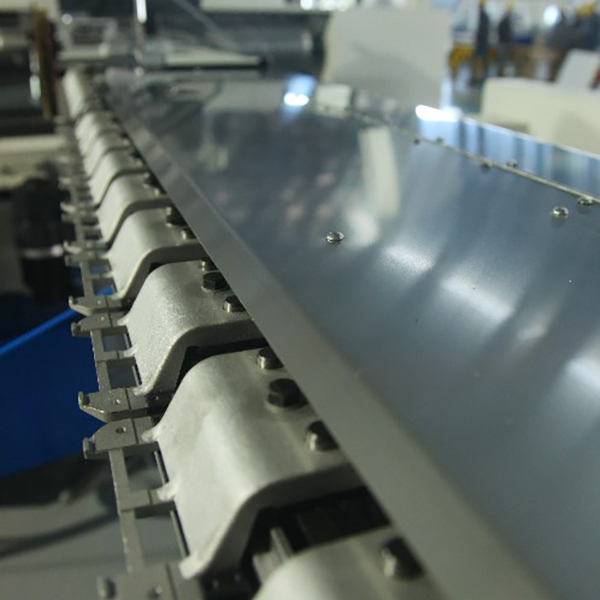 |


4.1-10years maintenance free Chain Guide Rail (oil free)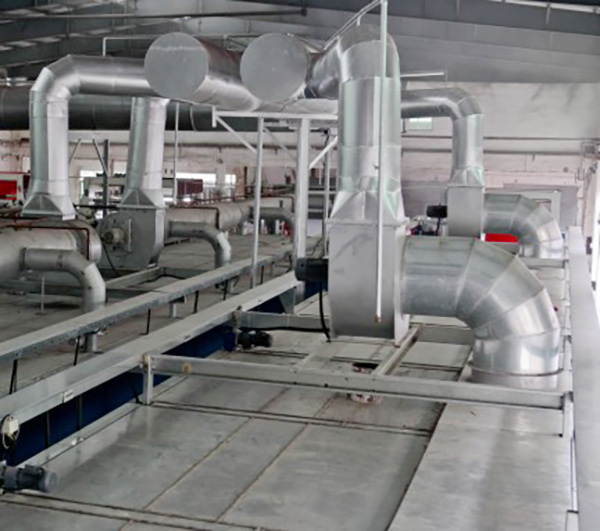 4.2-Oil drop Removed energy saving and heat recover exhaust tunnel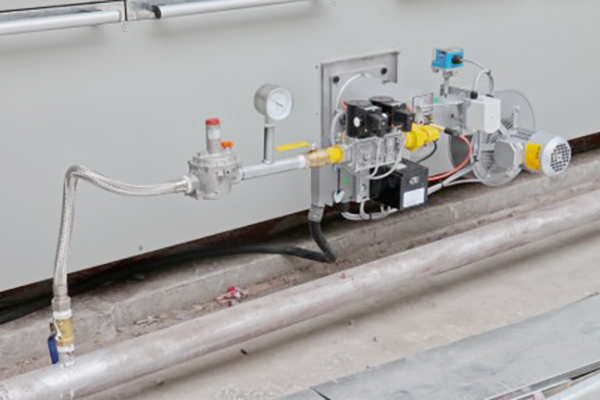 4.3-Gas / Thermal Oil / Steam Heating are available.
4.4-High efficiency circulation blower
4 . 5 -Special Heat isolation material, 150mm Isolation doors.
4 . 6 -PID temperature, accuracy control up to 0.1°C
4.7-Nozzle bypass gate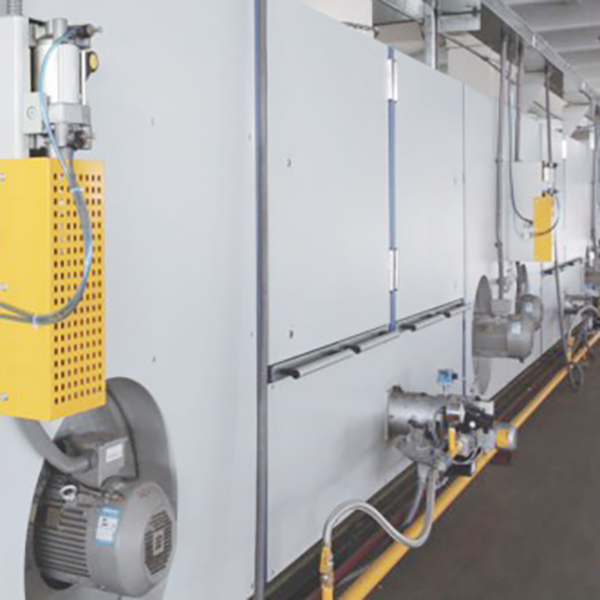 1.Nozzles closed automatically.
2.Avoid air blowing to fabric when machine stops.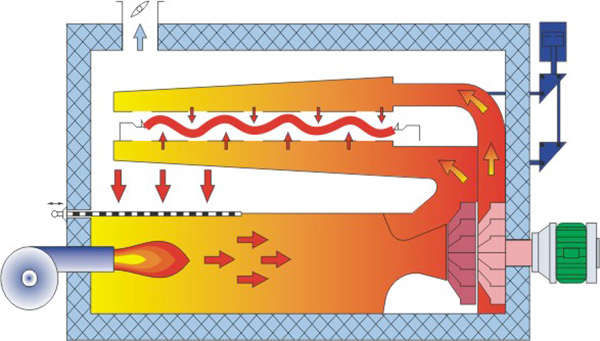 Normal working state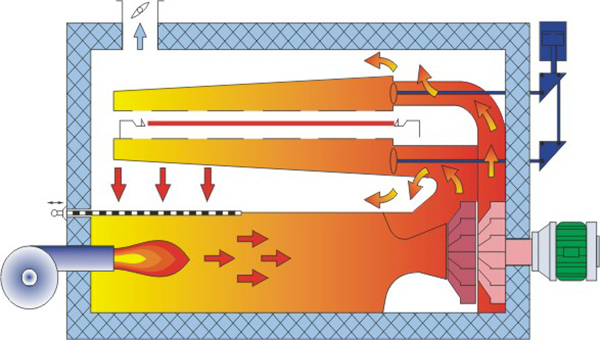 When the bypass gate is working
5-UNLOADING AREA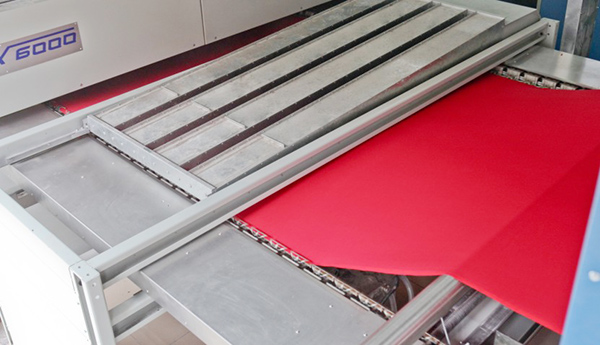 5 . 1- Air cooling zone before unloading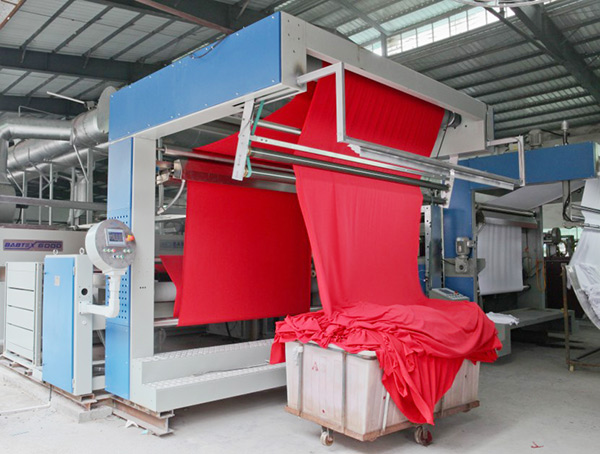 5 . 2- Humidifier is for optional
5 . 3-Stable Layout device
5 . 4- Ionization device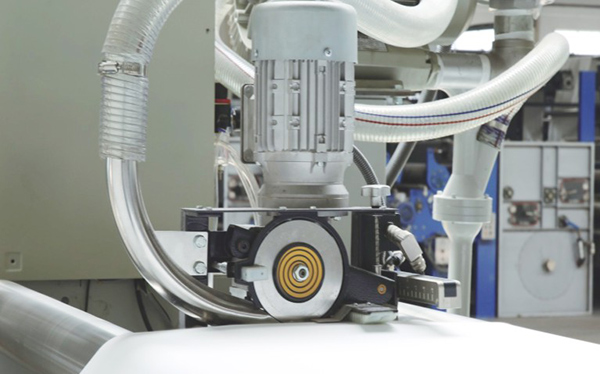 5.5-BTA edge cutting device
Famous Eherd+Leimer BTA edge cutting device equipped with convenient gumming device and big capacitystainless steel trough. Suitable for almost all kinds offabric.
Fabric loss minimized!
6-电柜控制系统
6.1 LENZE,BAUMER,NOEDING
Hardware of Electric and Pneumatic Control system had been carried on all German components. Eg, Siemens, Eaton Mueller, Lenze, Baumer, Noeding etc. to ensure stable running of machine even in decades.
6.2 Standard cabinet equipped with industrial AC for cabinet cooling, ensure long consuming life of all hardware.
6.3 Hardware distribution clearly according to utility range, completely considered as per convenient of operators.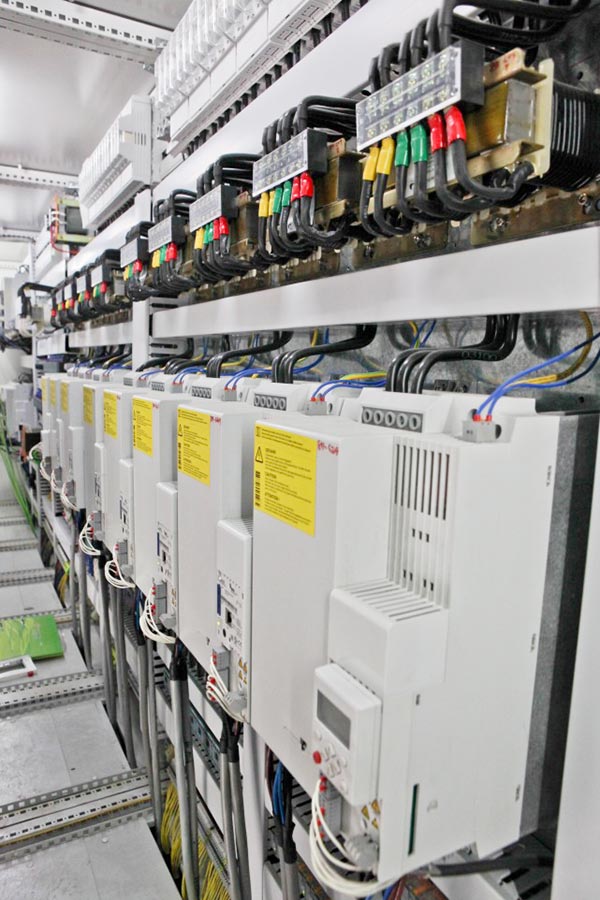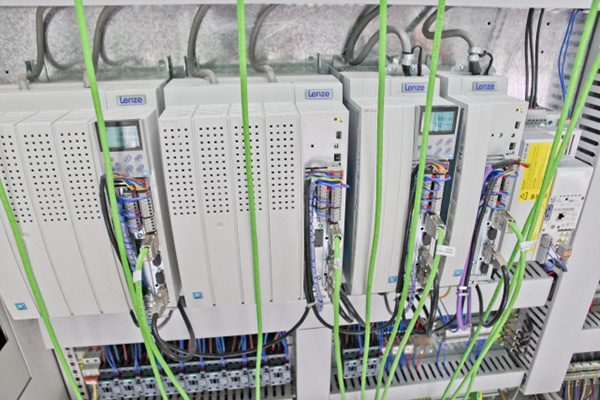 7-SOFTWARE INTERFACE
7.1 Interface
Simple identification symbols are reasonable arranged in the interface, even learner in the first stage can easily apply.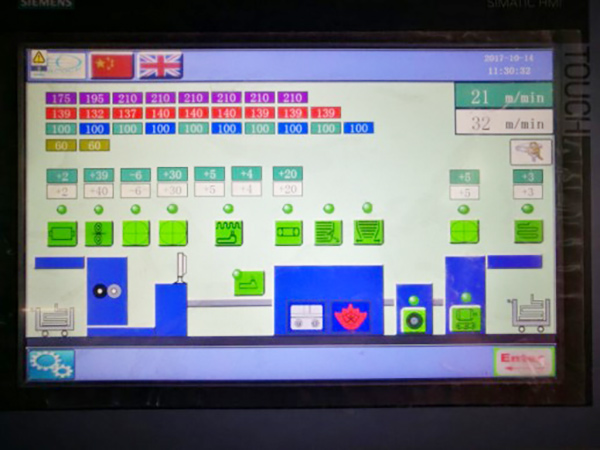 1.Service Platform Control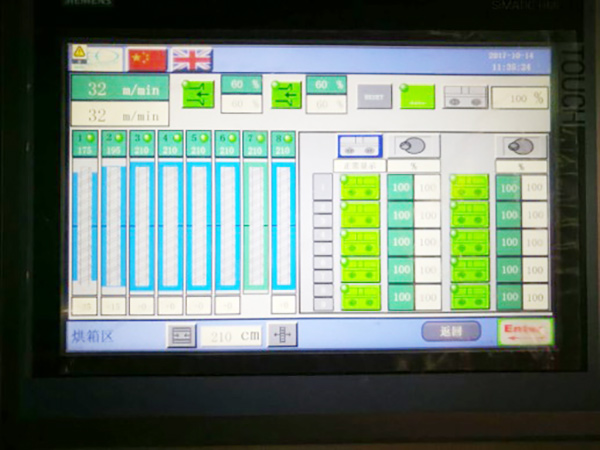 2.Fabric Loading Control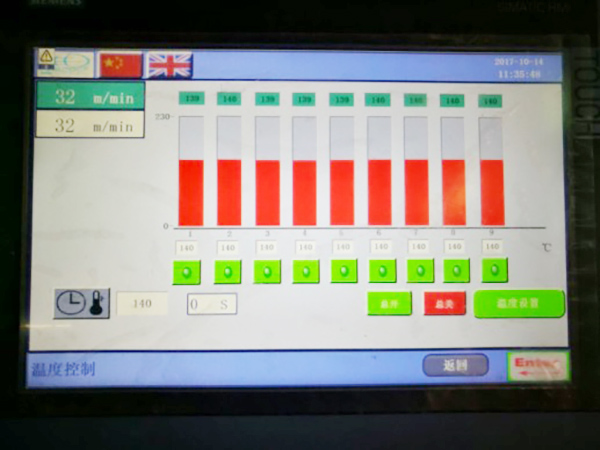 3.Temperature Control


7.2 Background Control System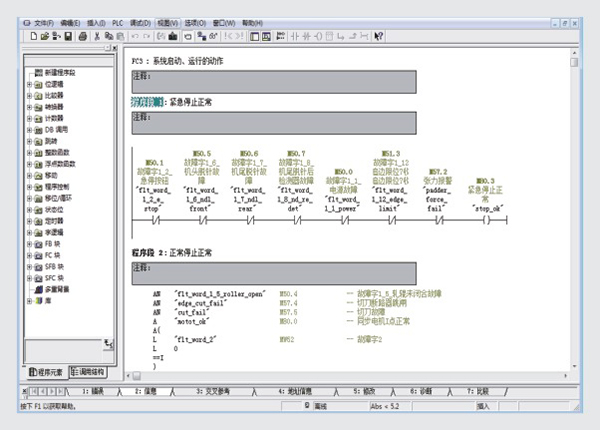 1.The System Starts And Runs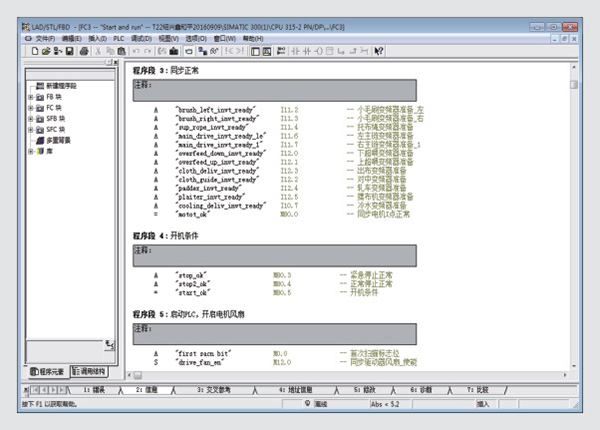 2.Program Segment Monitoring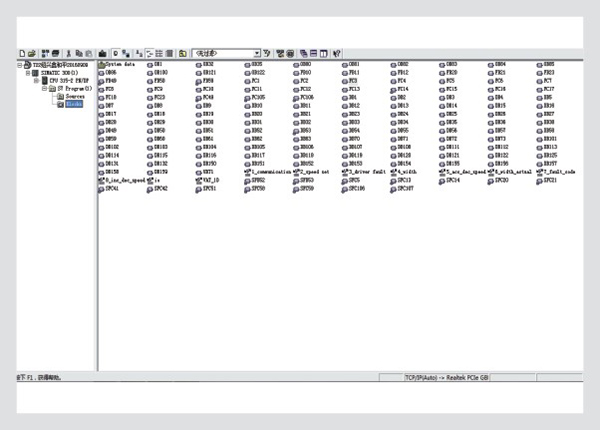 3.File Management Interface
Standard Version 4F-12F
Universal stenter for drying and heat setting processes. With the corresponding configuration the machine can be used for all
types of fabrics.
Stenter range for
1.Dehydration
2. Finishing
3. Drying
4. Curing
5. Heat-setting of woven and knitted fabrics
Technical data
General executions available:
1. For woven fabrics
2. For knitted fabrics
3. For woven and knitted fabrics
4. Nominal width available:180cm~380cm
5. Minimum working width:60cm
6. Number of chambers available:4~12
7. Max.chamber temperature:230°C
8. Stenter chains:Hercules-horizontal chain with
long term lubrication
9. Machine speeds:
2.5~50m ; 5~100m ; 7.5~150m


Working Width(mm)

1600

1800

2000

2200

2400

2600

2800

3000

3200

Compartment

4

5

6

7

8

9

10

11

12

Installed Power(kw)

115

130

145

160

175

190

205

220

235

Dimension L*W*H(m)

31*4*3

34*4.2*3

37*4.4*3

40*4.6*3

43*4.8*3

46*5*3

49*5.2*3

52*5.4*3

55*5.6*3

Speed Range(m/min)

5-100

Heating Methods

Ⅰ:Oil heating;Ⅱ:Gas Burner;Ⅲ:High Pressure Steam