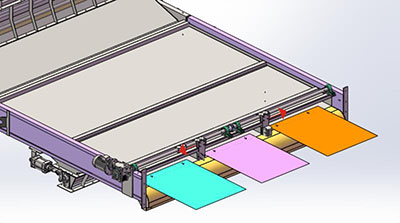 1-That can adjust the shooting tunnel is internal working width according to the fabric type and the desired tumbling effect.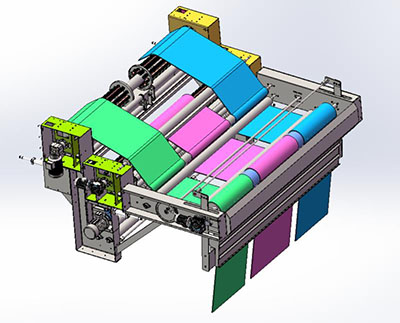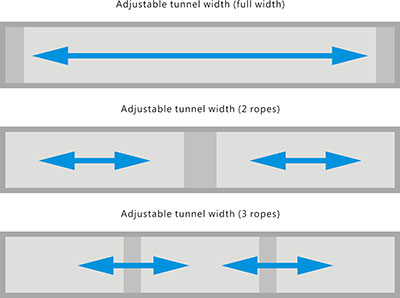 2-Allow the simultaneous processing up to 3 fabric strands in continuous. This unique feature gives the operator the possibility to greatly optimize production speed when drying and softening narrow width towel fabrics.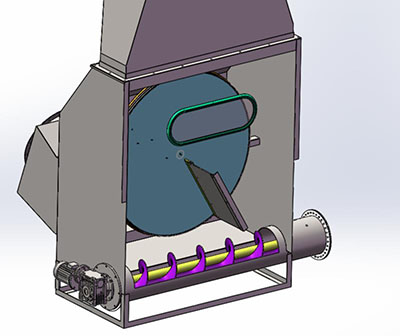 3-Unique effect is obtained by high-speed airflows, which are accurately recovered behind the mechanical grids anddirected towards the top of the machine by the exhaust fan. The generated vacuum allows the fabric to be folded uniformly in the scrays, preserving it from any possible fluff and contamination.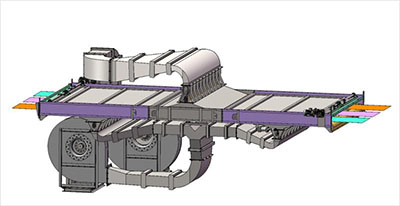 4-Besides simply shooting the fabric to the right or to the left, the fabric can be kept floating and relaxing into the
tunnel for a pre-set number of seconds between each beating and the following one. This feature allows the

operator to:

a. Adjust the ratio between drying and tumbling effect;

b. Control precisely the number of impacts;

c. Minimize warp-wise elongation;

d. Preventing peeling formation;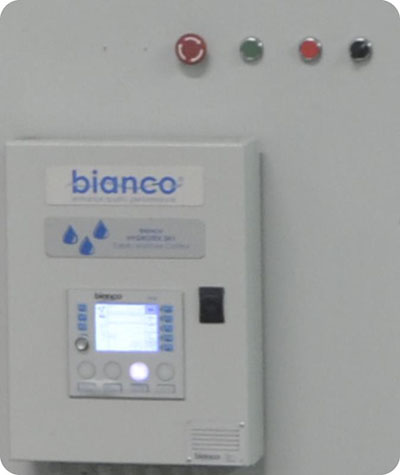 5-BIANCO Fabric Surface Moisture sensing and control system maintain fabric humidity ratio and automatically adjust
the speed of delivery and blowers, greatly reduced affect to quality and capacity by the operator.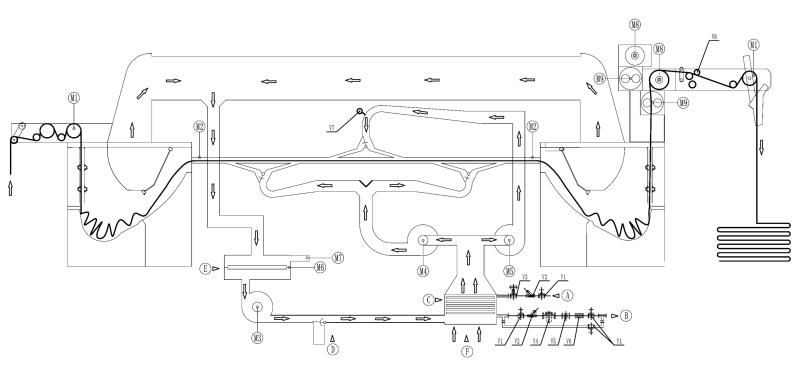 A-Steam Inlet B-Condenser Outlet C-Heat exchangers
D-Air Compensation Inlet E-Dust box F-Hot Air Inlet
M-Driving Motors V-Valves