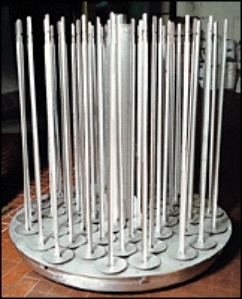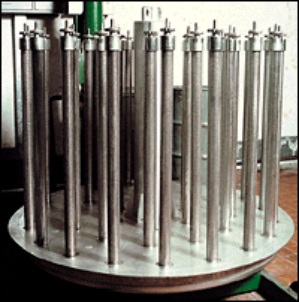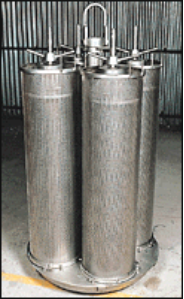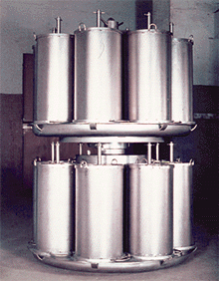 TPYD is suitable for processing of Natural, Synthetic Fiber and their blends in from of yarn and fiber.
Compact design of 180°flat flow reversal device combined with independent heat exchanger and Centrifugal pump, Achieves low liquor Ratio to 1:4-6.
TPYD can fulfill yarn dyeing in Package, Hank, Loose Fiber, Zipper, Beam, Cake form etc. when change different yarn Carrier.
l Model: TPYD
● l Liquor Ratio: 1:6-7
● Designed Temp: 140℃
● l Designed Pressure: 4.5Mbar
● l Working Pressure:4 bar
● l Heating Rate:25 ℃ -130 ℃,average5 ℃/min
● l Cooling Rate:130 ℃ -80℃,average2.5 ℃/min
By changing different carrier, TPYD can be easily applied for different fiber wet treatment.
●Can carrier for hank yarre,muffs or loose fibers

●Basket carriers for loose fibers

●Carrier for beams and tapes
●Hank Yarn Carrier
●Cone / Tube / Spindle

Bottom Disc
●Fits perfectly with the spindle
●Stops leakage between bottom disc and spindle
●With guiding sleeve, bottom disc is always at right angle with the spindle
●When pressing, pressure is distributed over the package in radial direction
●Density of package is more even
●Improved dyeing quality
Leak Proof Fastener
●Stops leakage between top disc and fastener
●Increase more effective circulation
●Increase efficiency of main pump, reduces power consumption
●Improves package quality

Variable Loading Capacity
●l Perforated Spindle tube is sectional type design
●l Remove upper to reduce loading of cones, no dummy cone is required.
●l Flexible loading from 6-15layers.
Follow Down Fastener
●Top and bottom plates are pressed against the package, the density at the edges are same as the column itself
●Outside-in flow: packages are pressed further by total system pressure
●When package shrinks, follow down fastener travels down
●Inside-out flow: packages tends to expand upward, pushing against the fastener
●Follow down fastener cannot go up
●Result: total flow without leakage